After remaining sub-rosa for decades...
Two legendary masterpieces of
"no-tell" sleight-of-hand...
Have finally been explained in print...
Ron Bauer's

Riffle Action Palm (R.A.P.)


and


Two-Card Turnover Techniques (T.T.T.)
Are You Ready to
Learn How to

Think Like a Conjurer

?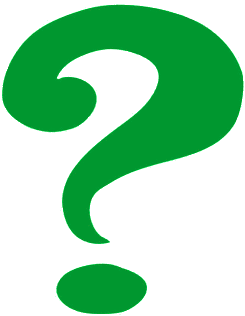 In the Viewpoint of
the Entertainment Industry,
the Conventional Magic Performance
is "Show and Tell"...
To them, the only magic that has any general appeal is spectacle. But, most magicians don't have the budgets or opportunities for high production values in their shows, let alone informal performances, for spectacle.
To overcome this general opinion and compete in the mainstream, magicians must bring in other theatrical elements, or resign themselves to remain on the fringe.
Mainstream performers, such as actors, singers, comedians, dancers, and so on, you see, have access to writers, directors, producers, and technical specialists in related fields.
Trying to single-handedly manage some level of expertise in ALL those areas, while simultaneously becoming a master performer, is beyond reasonable expectations.
That's why Ron Bauer is releasing twenty-four Performance Scripts. These have been completely worked out and tested by a variety of magicians who perform before the public in various venues.
While most of the material is meant for small groups and "table top" staging, the strategic and tactical thinking included in every one applies to performances under nearly all conditions.
Your stage may be a table, in the round, or the traditional proscenium situation. Possibly, it may be determined what a camera lets the audience see.
What matters, though is your ability to capture the interest and acknowledgement from the public without the benefit of spectacle, and entertain.
In "technical terms," a completely worked out script provides you with all the elements for an entertaining magical presentation.
1. Some half dollars jump from one place to another.
2. Show a packet of spot cards, then change them all to picture cards.
1.

"What if I always carried THREE lucky coins?"
2.

"What if my family was cursed by cheating a Gypsy?"

You can see immediately how the second two are dramatically more appealing to the public! Believe it or not, the first two started as the same "tricks" as the second two. But, imaginative premises made all the difference.

Next come the words. They're written in a style for talking, not reading. Just like in real show biz.

Well, they're woven into the narrative, and hidden between each point in the plot.

Then, you're provided with direction and misdirection to unify all these elements. Direction is about narrative and the thread of unity that holds it together. Misdirection is about hiding secrets out in the open.
So, now you can see that a Performance Script isn't just "patter for a trick."
It's how to do what must be done, and why to do it that way; and what to say and when to say it!
So, you don't need them all to get started.
But, you should know that the series of twenty-four, taken in order, is an entire, step-by-step course in learning to Think Like a Conjurer:
To be charming, amusing, entertaining, and most important, cunning.
In days not that far in the past, people admired those traits in the personas of Dunninger, Blackstone, Houdini, Devant, and Robert-Houdin.
They devotedly followed the magical adventures of Chandu, Merlini, and Mandrake, though these fellows never really existed!
The public would eagerly embrace that kind of character again.
Pick out a few scripts that sound intriguing, try them in front of audiences, and enjoy the results.
To your friends, audiences, or the general public, that fantasy-fulfilling character could be YOU!
What Do Fellow
Conjurers


Have to Say?
The 24 Annotated

Performance Scripts
#1 Gadabout Coins Revisited

This is a simple trick with three "lucky coins" that becomes gradually more puzzling until the surprise, stunning finish.

LEARN Setup & Payoff • Repetition • Comedic Exaggeration • and More!

#2 Sudden Death Gypsy Curse

This is a packet trick that makes sense. It uses Tarot cards and offers a prize to any winner. You show how one of your relatives' game of Seven Card Monte backfired because he tried to cheat a Gypsy!

LEARN Subtext • Direction & Misdirection • The Ideal Situation • History (Who's Monte?) • and More!

#3 Tony Chaudhuri's Feminine Side

From a regular deck of cards, you help a male spectator show everyone that he is VERY SENSITIVE because he can somehow(?) separate eight red from eight black cards.

LEARN Planting • Performing for Men vs. Women • Rehearsal • Exposition • and More!

#4 Butch, Ringo & the Sheep

You act out your favorite Urban Legend with seven quarters and a ring that never stay where you put them, especially the third time.

LEARN Lead-ins • Borrowing Delays • Plot Construction • Narrative • and More!
#5 Hornswoggled Again!

You SHORT CHANGE a spectator out of a dollar, but when you show him your "sure-fire" defense, he has his revenge!

LEARN Suspense & Emotion • Immediacy • Casual Handling • and More!

#6 Owed to Poker Dan

This is a packet trick that makes hilarious and mystifying sense. With the actual hand of cards played by an unfortunate gambler named Poker Dan, you illustrate how he used uncanny skill to win his last Poker game.

LEARN Dramatizing a Narrative • Melodrama • Delivering Rhyming Patter • and More!

#7 Dixie!

Using faux antique keepsakes of the Confederacy, three Dixie Cups, and a completely worthless $1,000,000,000,000,000,000,000+ bill, you perform a streamlined, fast and funny version of the "Cups and Balls."

LEARN Simplifying a Complicated Narrative • Pacing • Energy • and More!

#8 The Cursed Ring

You demonstrate how you can't give away your ring that carries a family curse.

LEARN Subtext • Avoiding the Dead Giveaway • Plot Construction • the Feint • and More!
#9 Fair & Sloppy

This is a whimsically convincing "Triumph-type" effect without resorting to Riffle Shuffles or excessive cutting.

LEARN Using the Narrative to Kill Tells • Rehearsing Tips • and More!

#10 Charlie Miller's Left-Handed Hank

This is a great, visual quickie! You're right-handed, but you bought a scarf that's LEFT-handed (or visa versa). How do you know? You can't tie a knot with your left hand, only your right!

LEARN Rationalizing the Ridiculous • the Interlude • and More!

#11 Mechanical Deck

Make any deck of cards do your work for you. Shuffle a selection among the other cards, and the deck finds the card. Let the audience see how it works in slow motion! Astonishing visual magic.

LEARN Flexible Lead-ins • Denouement • Transition • and More!

#12 Paul Chosse's Bar Bill Stunt

You try to teach a trick. It's almost magic; advanced Origami, but the audience is unimpressed until too much oversell results in the bill turning inside out!

LEARN Versatile Premise • Cause and Effect Relationships • Comic Irony • and More!
#13 Senator Crandall's Cut-Up Card Trick

This is an amusing and mystifying card revelation founded on interactive behavioral pseudo-psychobabble (that's the best kind).

LEARN Sham Psychology • Running Gag • Jokes in Narrative • Energy • and More!

#14 Four Squares & a Knot

This is a test with two pairs of hanks that you give to audiences to see how sympathetic they will be during your performance. It's another sterling example of interactive behavioral pseudo-psychobabble (still the best kind).

LEARN Opening Effects • Switching Character • Play on Words • and More!

#15 Siamese Goose Egg Bag

After years of searching, you have finally obtained an authentic Siamese Goose Egg bag from which you can produce a real Goose Egg! You get a Goose Egg, all right. But, not the way you intended.

LEARN Theme • Intrigue Value • Play on Words • Planting • and More!

#16 Ed Marlo's Time Machine

This time, you demonstrate that there's no physical sensation when one goes back in time other than astonishment. Somehow, you arrange 3 piles of cards in 3 unique ways, and one minute later (?) they haven't been arranged.

LEARN The Moment • Pacing • Unity Control • and More!
#17 Second Finger Top Deal

By replacing the Second, Bottom, and Middle Deals with something brand new, you can deal yourself a winning Poker hand (or just rely on your old standby).

LEARN Audience Involvement with Demonstrations • Running Gag • Planting the Payoff • and More!

#18 Xerox Money

Somehow you've come into possession of a supply of high-tech Xerox paper, and you're going into the business of making your own money. Until a new inspiration jolts you and your audience into a state of unavoidable uprightness!

LEARN Changing Character for Effect • Repetition • Comic Irony • and More!

#19 Milt Kort's All-Outs Think-of-a-Card

Despite the fact that a spectator merely thinks of a card, you can immediately discern his thought, and PROVE that you can do it anytime you choose!

LEARN Rationalizing Mentalism • Prepared Improvising • Ambiguity • and More!

#20 That's the Spirit!

Somehow you have captured a spirit in a bottle in a bag, and you prove it by provoking the little creature into manifesting his powers by poking him with a pencil.

LEARN Comedy Mistaken Belief • Interlude • Blocking • and More!
#21 Brother Hamman's Final(ly) Aces

Finally, a Four Ace Trick becomes an absolutely entertaining and intriguing Poker Deal Trick. How? By using it to show how a cunning magician will always overcome a cheating card hustler. And, guess who gets to play BOTH ROLES?

LEARN Natural or Real • Pacing Repeated Actions • Tempo • and More!

#22 Jim Bergstrom's Hat Trick

This sophisticated and colorful version of tearing tissues, and magically transforming them into a lady's hat is a tested sensation for adult audiences.

LEARN Women and Double Entendre • Filling Low Spots • and More!

#23 Bob Longe's Worn Out Deck

Egads! You want to do a card trick, but your deck is worn out. All card tricks have been used up. As a temporary measure, you UNcut and UNshuffle some of the cards so you can do at least one more card trick before you discard the deck forever.

LEARN Creating Interest • Plausibility • Play on Words • and More!

#24 Don Alan's Sneaky Nudist Rides Again

In an attempt to save a few bucks, you have purchased such a cheap deck of cards, and almost all the ink has been shuffled off of the faces and the backs. However, you're perfectly willing to TELL them about a trick, which is almost as boring as having to watch one!

LEARN Informal Performance Energy • Tempo and Pace • Unilateral Narrative • and More!
More Testimonials


from Fellow

Conjurers